Care guide
All Decadent products are made with love and made to last. To ensure the greatest longevity of your product, we recommend using protection spray regularly. Avoid moisture and rain if possible, but should your product get wet, gently remove any residual liquid immediately with a soft, dry cloth and allow it to dry naturally. If stained, clean with our special leather balm using a soft, dry cloth. Please ensure not to rub the leather as it can leave marks.
When not in use, to prevent creases and to ensure that your bag retains its original shape, please stuff it with tissue paper and store in the provided dust bag - this may significantly prolongate the quality and lifetime of your Decadent product.
Leather is a natural product and therefore, small variations in the leather are a natural characteristic. Each item is unique and can vary in shade and texture. Excess dye might occur when first used. To avoid smudging other fabrics, use protection spray and wear with similar colours until the excess dye has completely worn off.
Suede leather has an open surface, which makes it more delicate. Suede does not tolerate any type of liquid and most be cleaned with a special suede brush. This type of leather is more likely to rub off, to attract dirt and the colour may fade over time.
All leather will soften when used and will take shape after the use of it. This means that heavy objects or overfilling of a Decadent leather bag will most likely leave visible traces of wear and tear.
We hope that you will enjoy your new Decadent leather bag and take good care of it.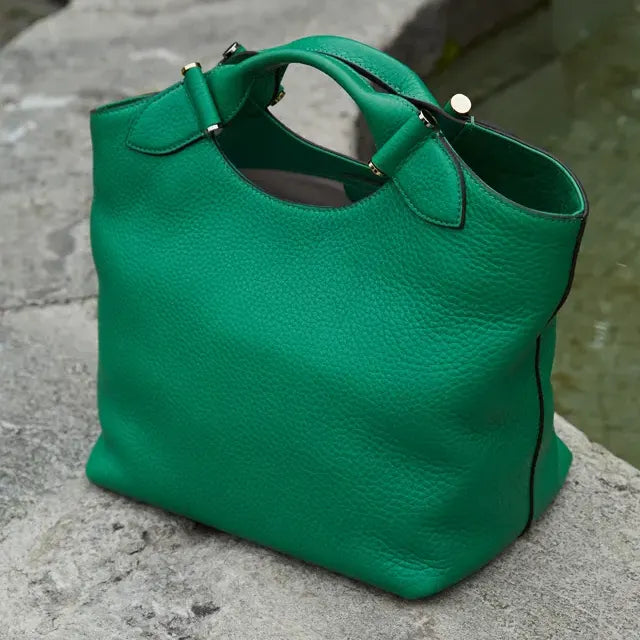 FLOTTER
Flotter is our basic leather, which we have used for over ten years. This quality of leather is durable with a nice grain on the upper surface. It is fully dyed but the top paint has a slightly darker colour on the surface. This offers the leather a beautiful, deep appearance and a very natural feel.
Treat this leather with our protection spray before use and repeat this frequently and several times a year, to significantly prolongate the lifetime of your product. Moreover, treat this your bag with our leather balm when it feels dry and needs moisture.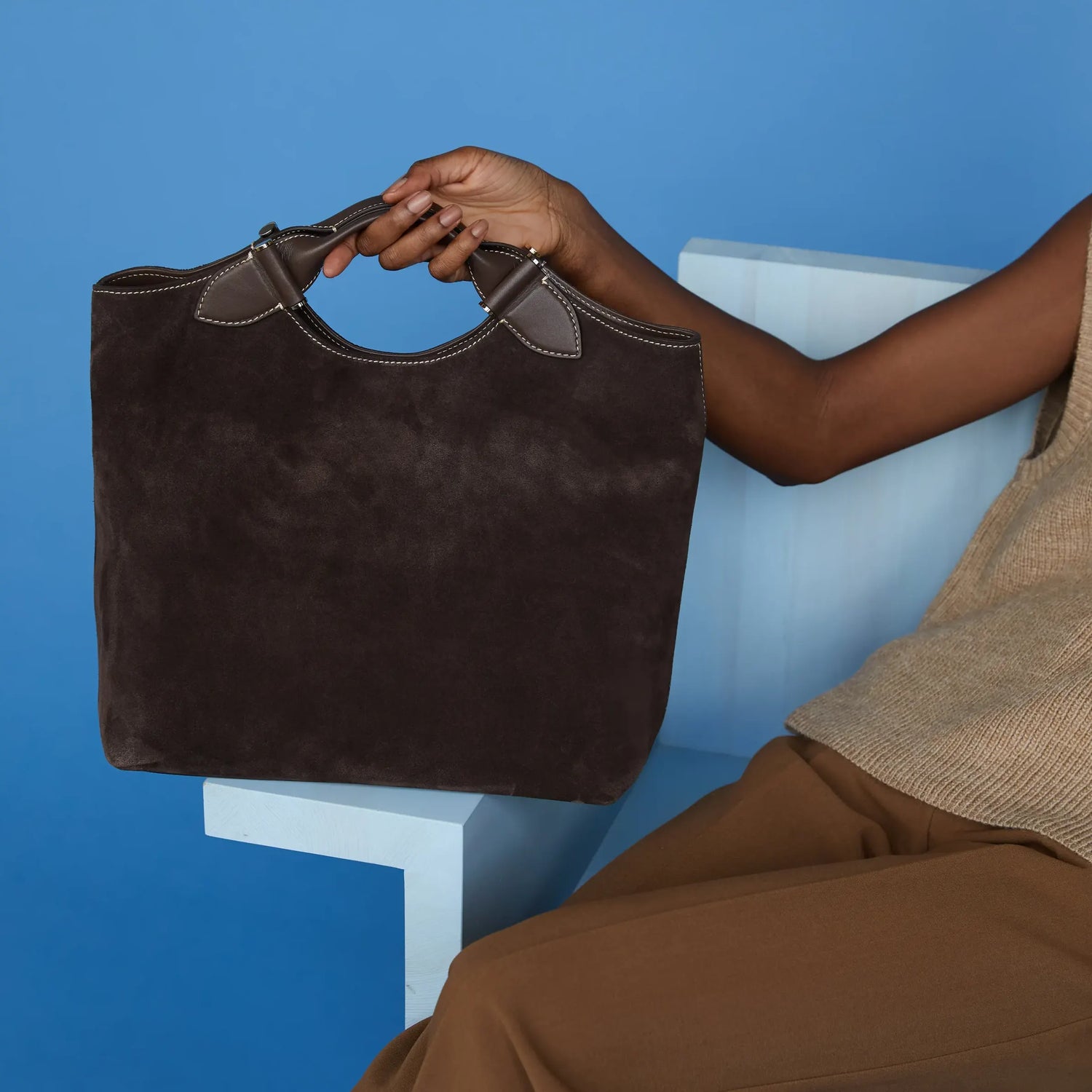 SUEDE
Suede leather has a soft and brushed upper surface. This is the most delicate type of leather in our collection and should be treated with outmost care. It demands special care with protection spray, as it can easily absorb moisture, dirt or grease. Suede should not be treated with leather balm, but can be cleaned with a special suede brush. Moreover, it can obtain leftover colour and dark coloured leather may rub off on light clothes as well as light coloured leather may obtain dark clothes.
Suede can fade over time when disposed to direct sunlight. All of the above listed factors are natural characteristics of suede and are not covered by our claim policy.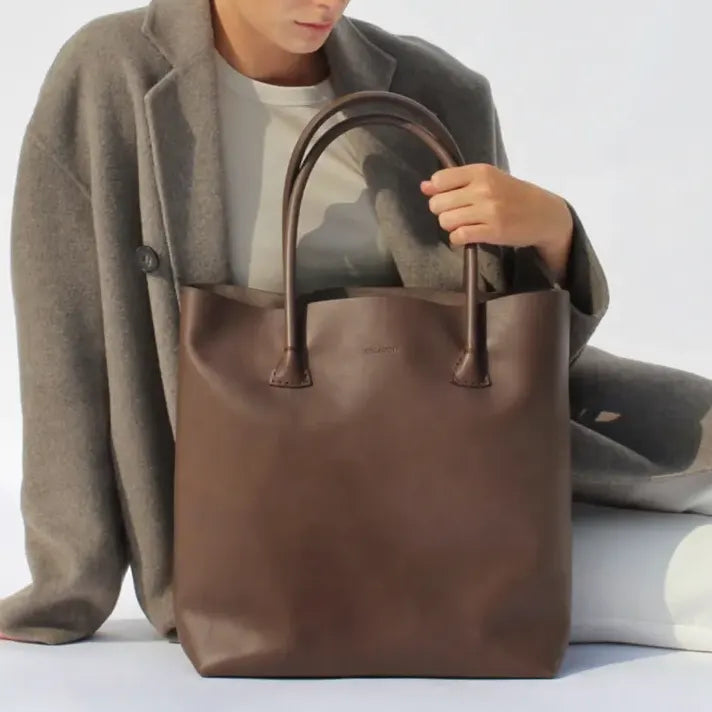 VEGETAL
Vegetal leather is our most natural leather with a very little grain to the surface. It is very durable and will stand the test of time, used mainly for our collection of bags with no lining, as Elsa and Lori. These bags will soften over time and loose their shape.
This leather has a very 70's feeling in both look and feel.
Treat this leather regularly with protection spray and leather balm to significantly prolongated the lifetime of your product.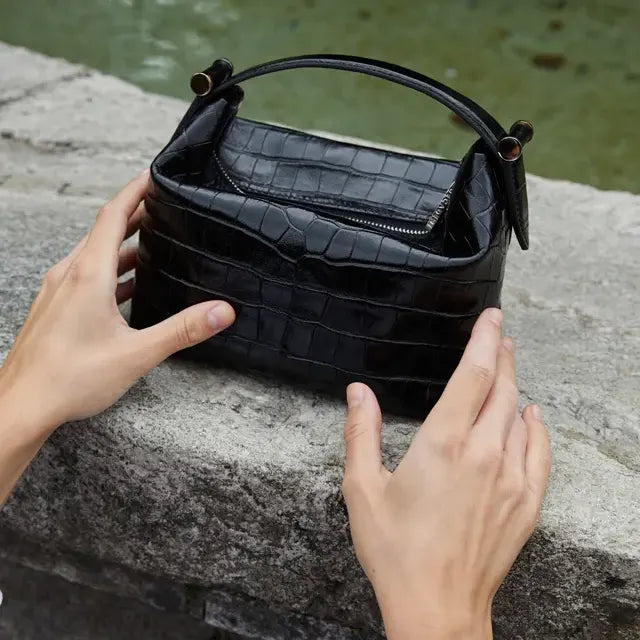 EMBOSSED CROCO
Our embossed croco cow leather has been covered by a coloured film and embossed with a pattern. The coloured croco has a small amount of added shadow paint on the top to provide more depth. The leather has a finish providing extra gloss and shine to the product.
This product demands no special treatment as the glossy finish serves as a protective layer on the leather already. Leather balm is not recommended either, as the leather will not be able to absorb it.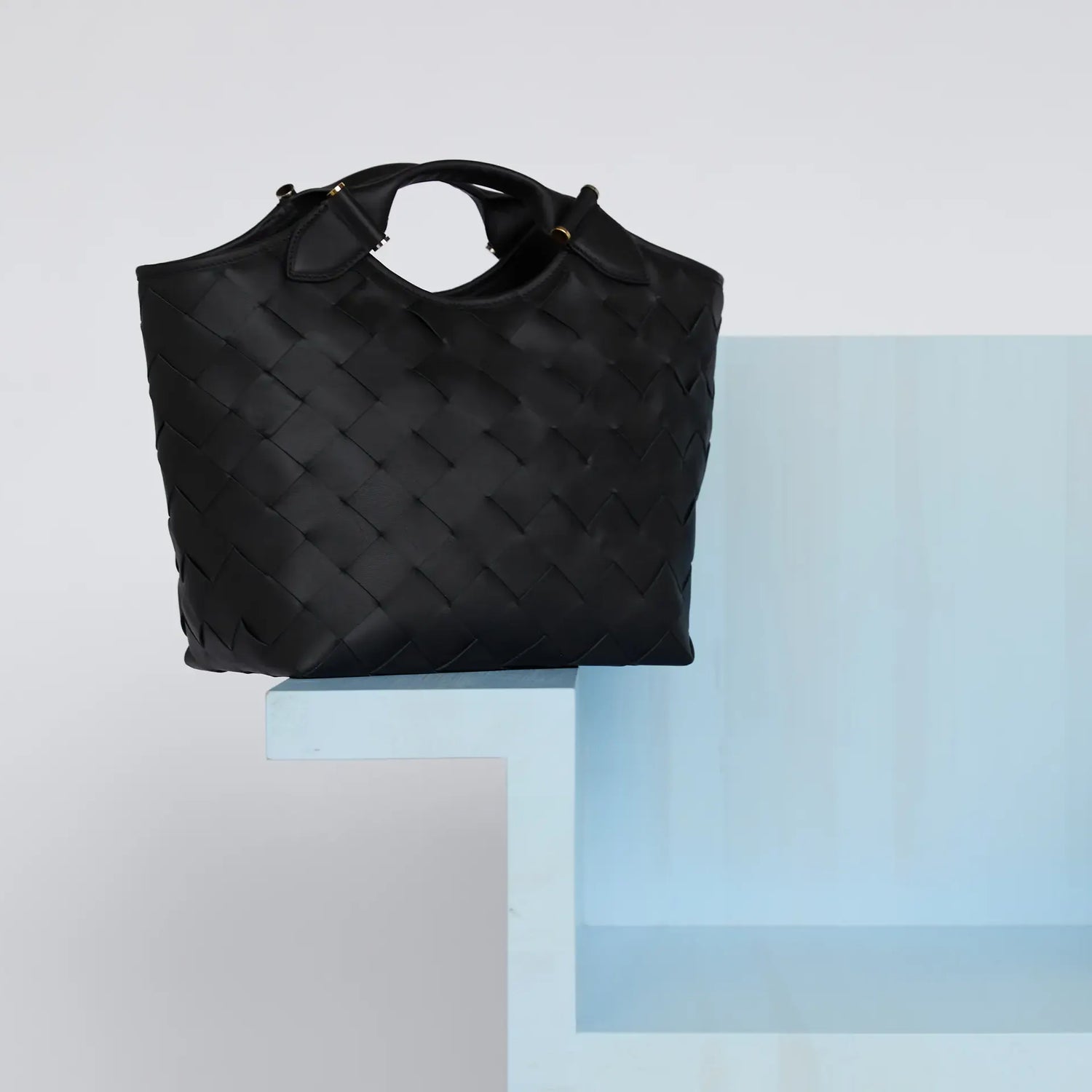 NAPPA
Nappa is a smooth, calf leather, which is soft and lightweight. It has a natural, grain effect on the surface. The flawless appearance of this leather can only be achieved by exclusively using the highest quality. This leather is padded to provide extra enforcement, strength, structure as well as softness.
Treat your nappa product with protection spray before use and on a regular basis as well as with leather balm, when the leather feels dry, to significantly prolongate the lifetime of your bag.