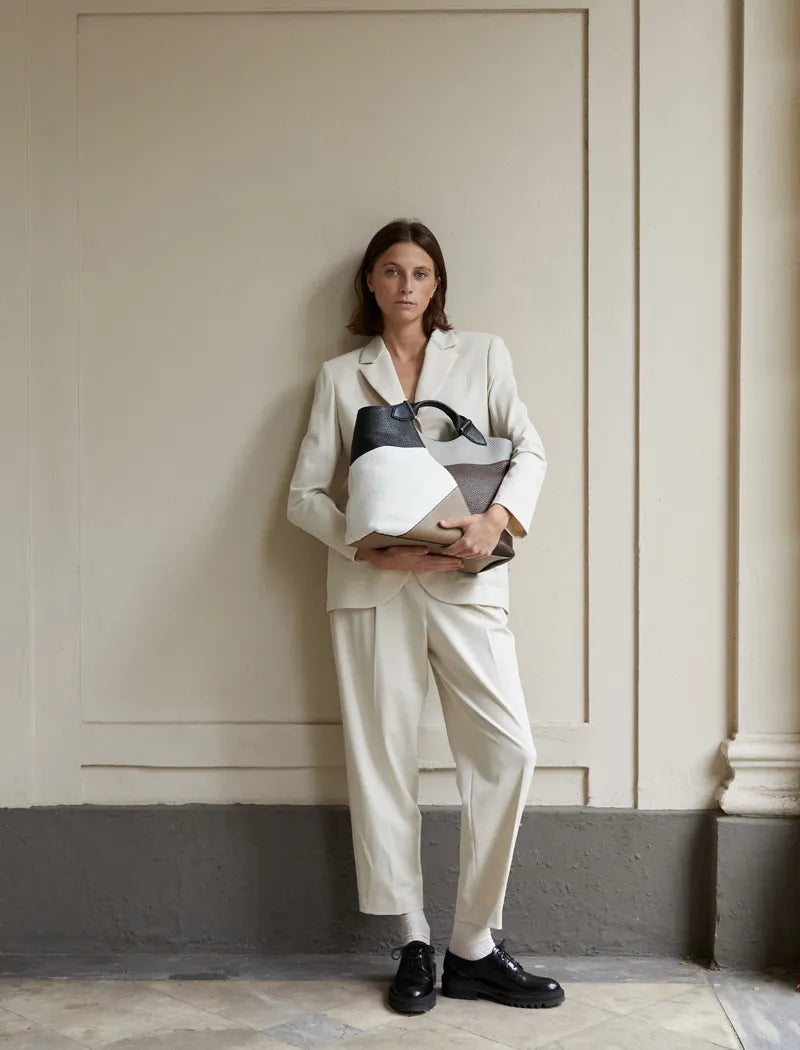 The Decadent Woman
The Decadent woman is loyal and respectful, though a humoristic soul, curious on life. She is self-confident and always stay true to herself. The Decadent woman loves to enjoy cultural experiences during her busy everyday life. She enjoys going out for after work drinks and to have dinner with friends and family, to dance on the tables and just simply having a good time.
In her friend group, she is fun and passionate, but also the mediator and the one always bringing good advice, as she is honest and reflective.
She values a high level of quality in life – both when it comes to food, friends, love, furniture, clothing as well as accessories. She is conscious of wearability and personal details, she likes to dress up and down for different occasions, which is why her closet holds a DECADENT bag for every need.
Her passionate, trendsetting and detail-oriented self makes her the one others aspire to be and dress like.